Features
Kalevala Utility.

Easily manage hundreds of emails, accounts, and tasks using our multithreaded software.

Our intuitive frontend makes usage easy. Set up in minutes and begin using Kalevala easily.

Purchasing a subscription grants you full access to our Discord server, which comes with 24/7 support.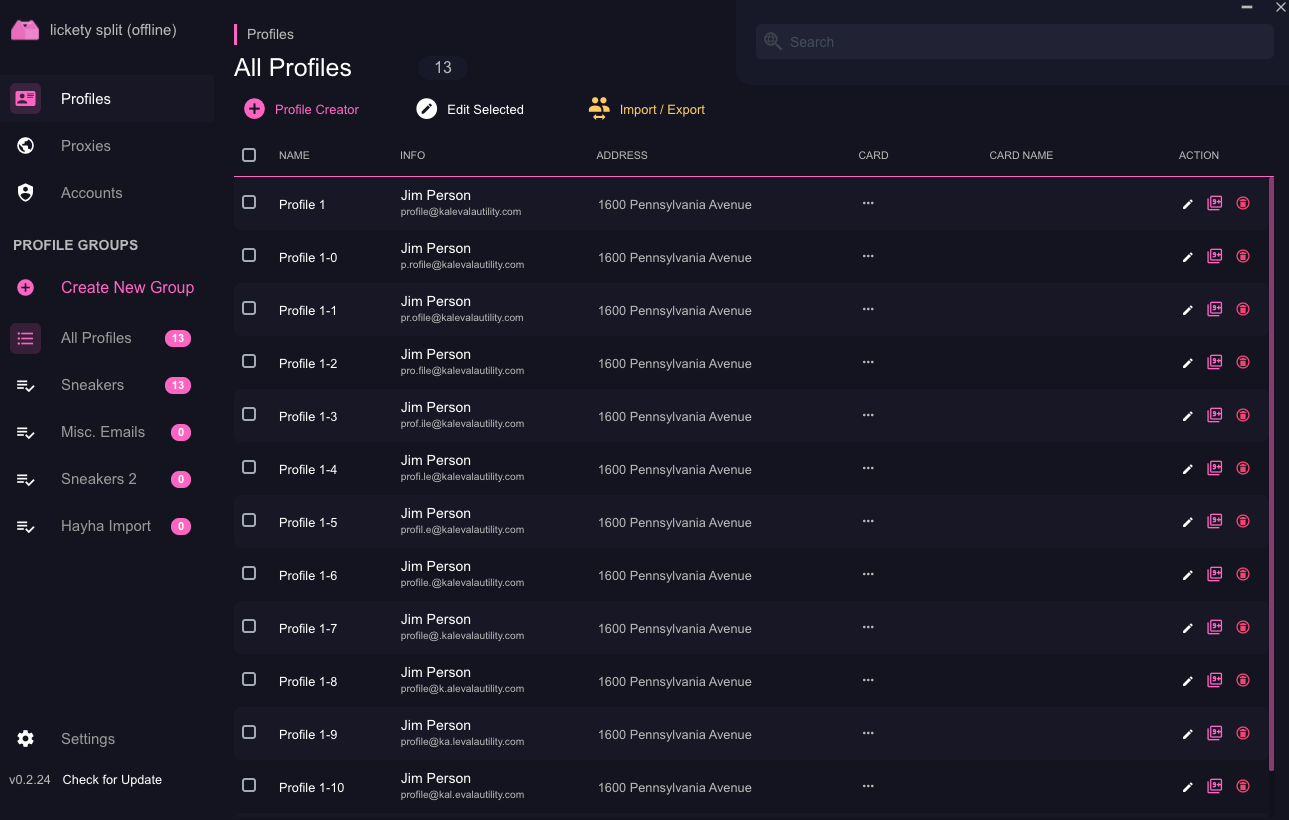 FAQ
What is Kalevala Utility?
Kalevala Utility is a reselling toolbox focused on helping resellers manage accounts, emails, subscriptions, and orders. You can read multiple inboxes, edit email data, and track your orders from hundreds of stores using Kalevala Utility.
What platforms is Kalevala Utility compatible with?
Kalevala is compatible with MacOS and Windows.
What's the subscription price?
We believe in subscription-based software that does not charge an initial fee. Our monthly subscription fee is $20 USD.
How do I use Kalevala Utility?
Delivery of the product is fully digital. Upon purchase, we provide an license key via email that grants access to an online dashboard to manage your Kalevala Utility subscription. You can find the download link for Kalevala Utility in your dashboard. Purchasing Kalevala Utility gives you access to 24/7 ticket support and our always-on customer support forums.